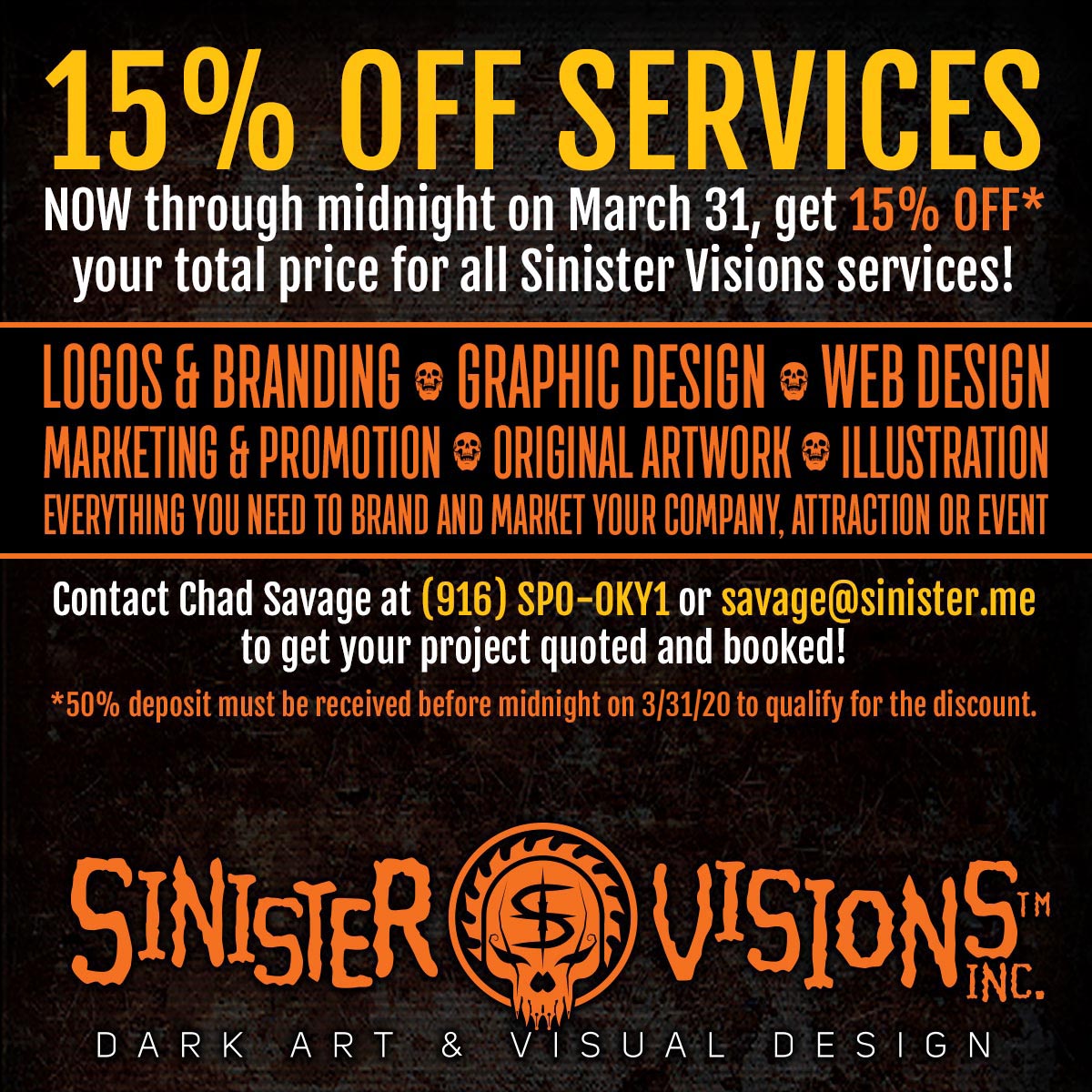 Get 15% off any new graphic/web design project now through midnight on March 31st!
If you're considering hiring Sinister Visions to design a logo, website, marketing materials, t-shirt art, etc., get your 50% deposit in before the deadline date to get the discount.
Just contact Chad to discuss
your project at (916) SPO-OKY1,
savage@sinister.me
or via the chat widget on
SinisterVisions.com
, where you can also see work samples, client lists, testimonials and more!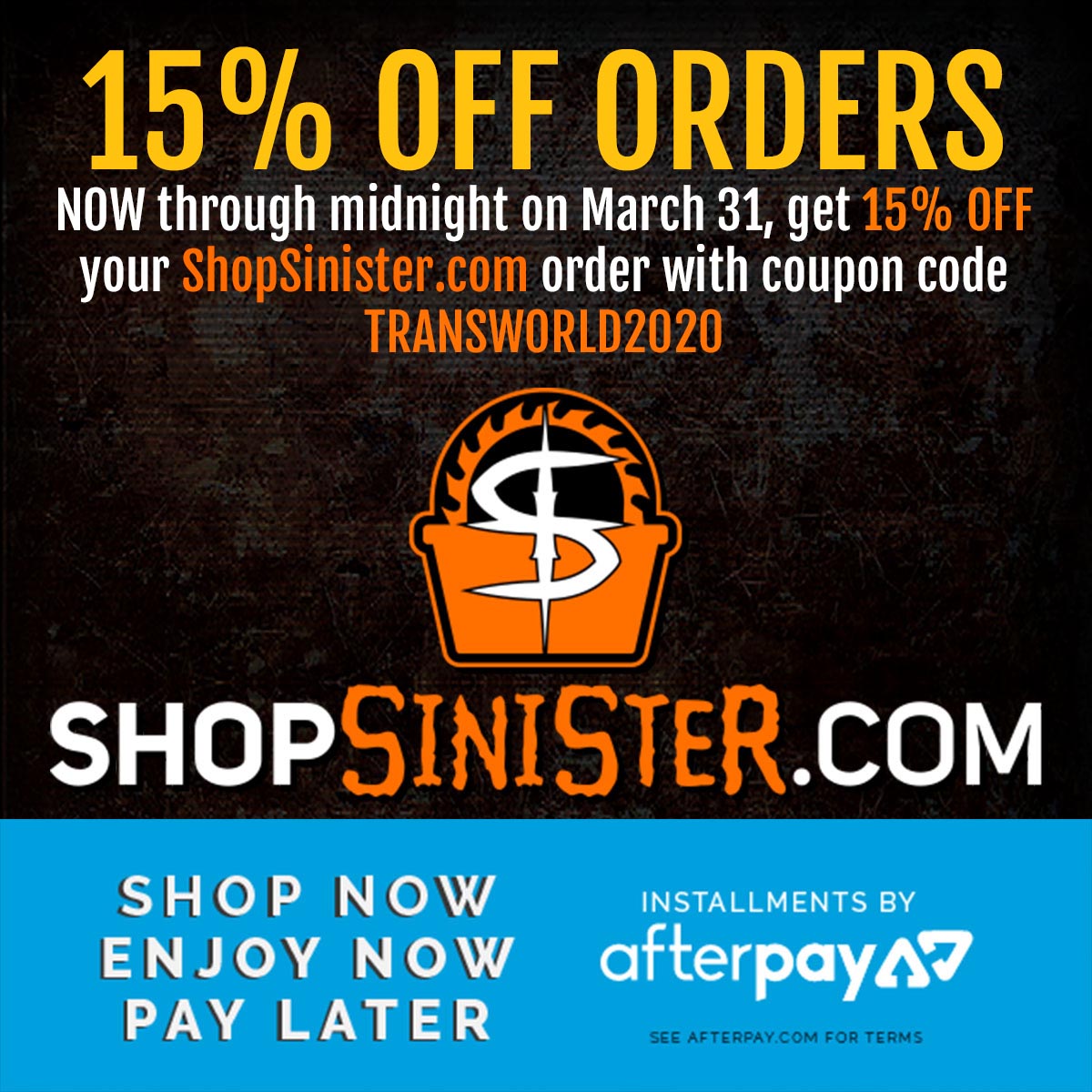 Get 15% off your entire order at
ShopSinister.com
with coupon code
TRANSWORLD2020
now through midnight on March 31st!
ShopSinister.com now features AFTERPAY: Shop now! Enjoy now! Pay later!